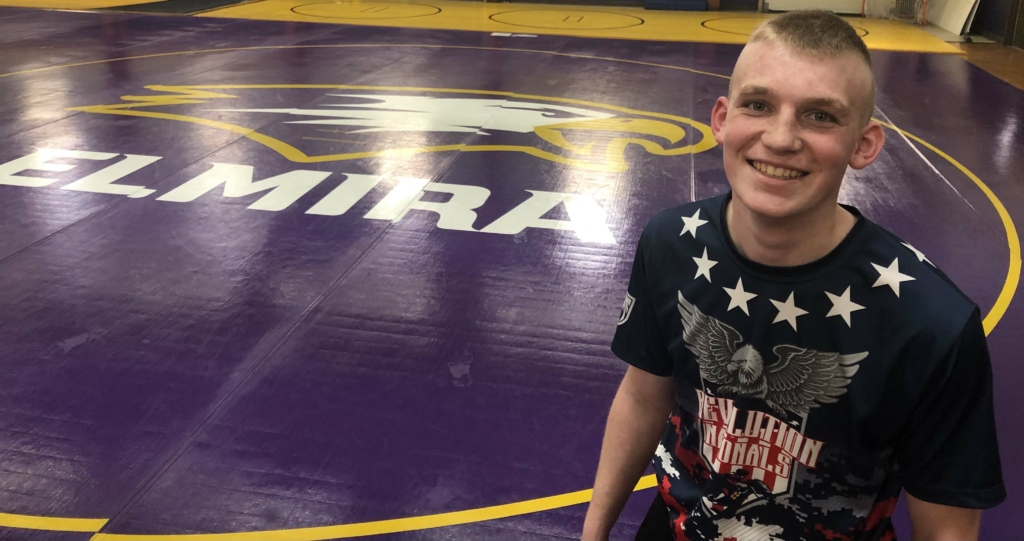 Elmira College: Class of '27, Elmira Men's Wrestling, Coach John Franchi

Area of Study: Dual Major Mathematics & Education/Math, ART MInor and Coaching Degree

Years of Wrestling: 14

Home Town: Portsmouth, Rhode Island
2023-2024 Elmira College Men's Wrestling Record: 1-6
2023-2024 Club Wrestling Record: 20-11
Overall College Wrestling Record: 21-13
Wrestling Record Breakdown: 15 Pins, 1 Techs, 4 Decisions, 1 Forfeit win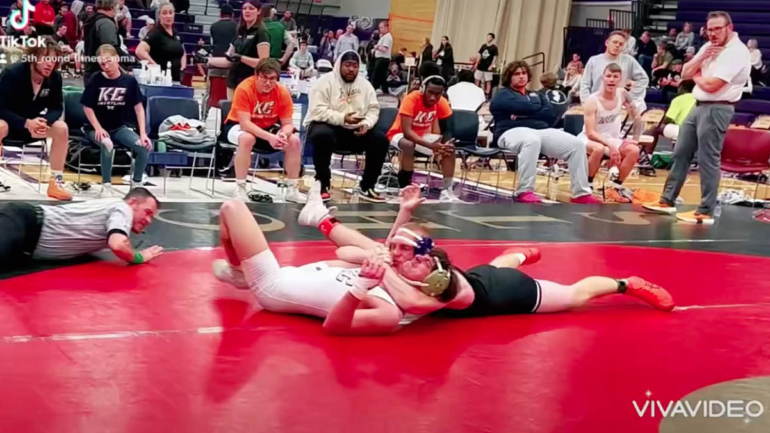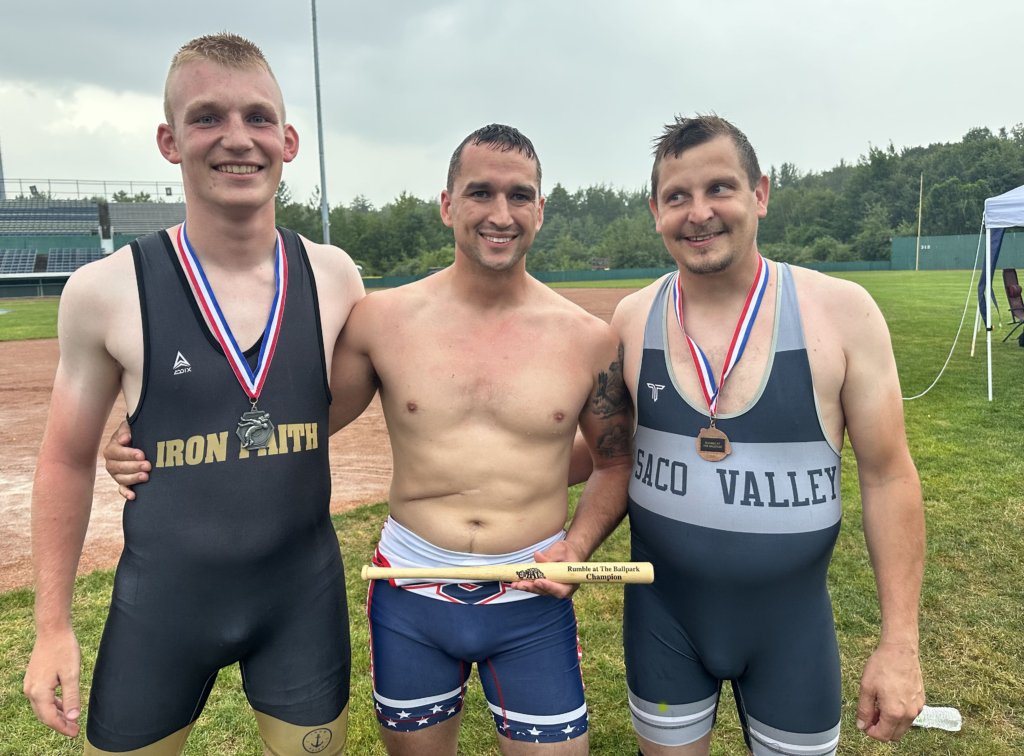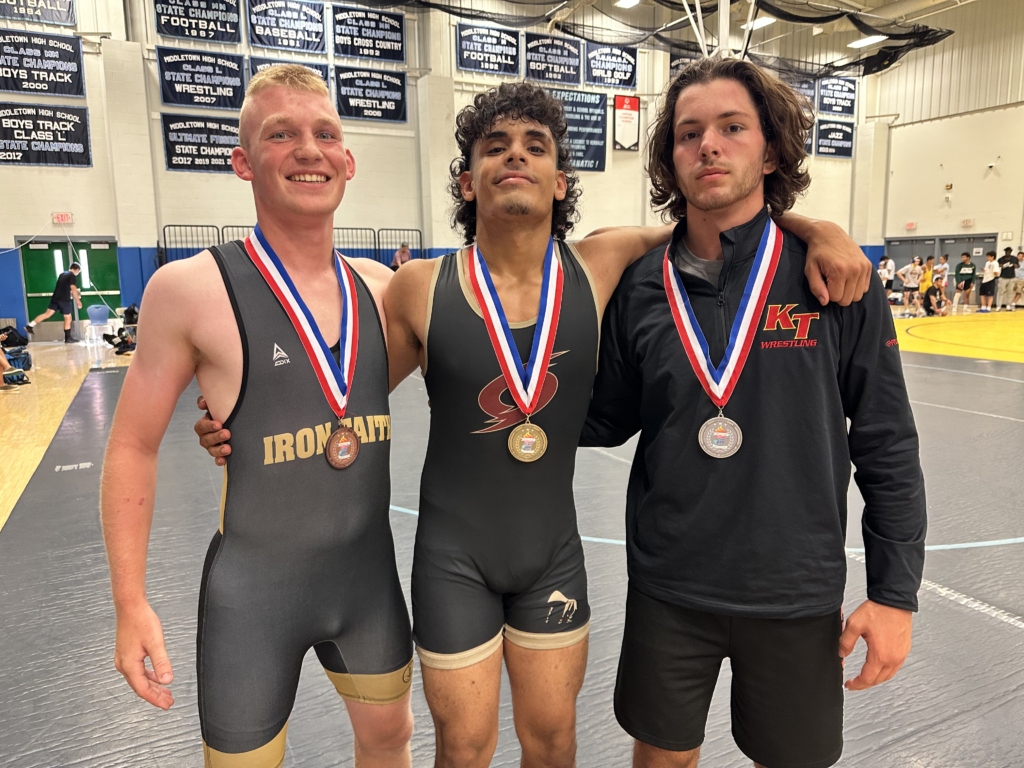 ---
Portsmouth Abbey School 2019-2023


Garrett Roskelly Captain
165 / 6'0″ / '23

As a Senior, Captain, and an All-American Wrestler, Garrett Roskelly's wrestling techniques have continually improved with his off-season Club Wrestling.
Some students, you can just tell, they have it or they just "get it." Garrett is one of those guys. The true challenge of wrestling is the mental battle that goes into each match. Wrestling is 99.5 % mental. Garrett is mastering the mental aspect of the sport. His technique improved every practice and with every competition, he improved his mental, physical, and emotional focus. So much so, he came one bout from qualifying for the national tournament. However, he was instrumental in bringing wrestling awareness to the team and some of his diligent attention to his teammates and their potential brought mat awareness to the entire team. PAS turned into a cradle powerhouse.

In the off-season, Garrett continues to travel around New England, NY, and PA to wrestle matches, representing IronFaith Wrestling club. Now an All-American Wrestler placing in the top 4 at the NuWay Revolution National Tournament.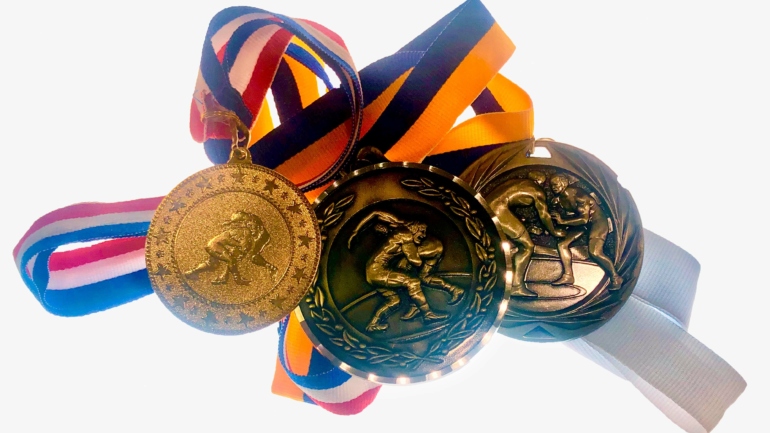 Graduation: '23
Years of Wrestling: 13
Other Sports: Football – 13 years,  Lacrosse – 13 years
Home Town: Portsmouth
State/Country: Rhode Island
SAT: 1500  –  750 Math, 750 English
College Committed to: ELMIRA College Men's Wrestling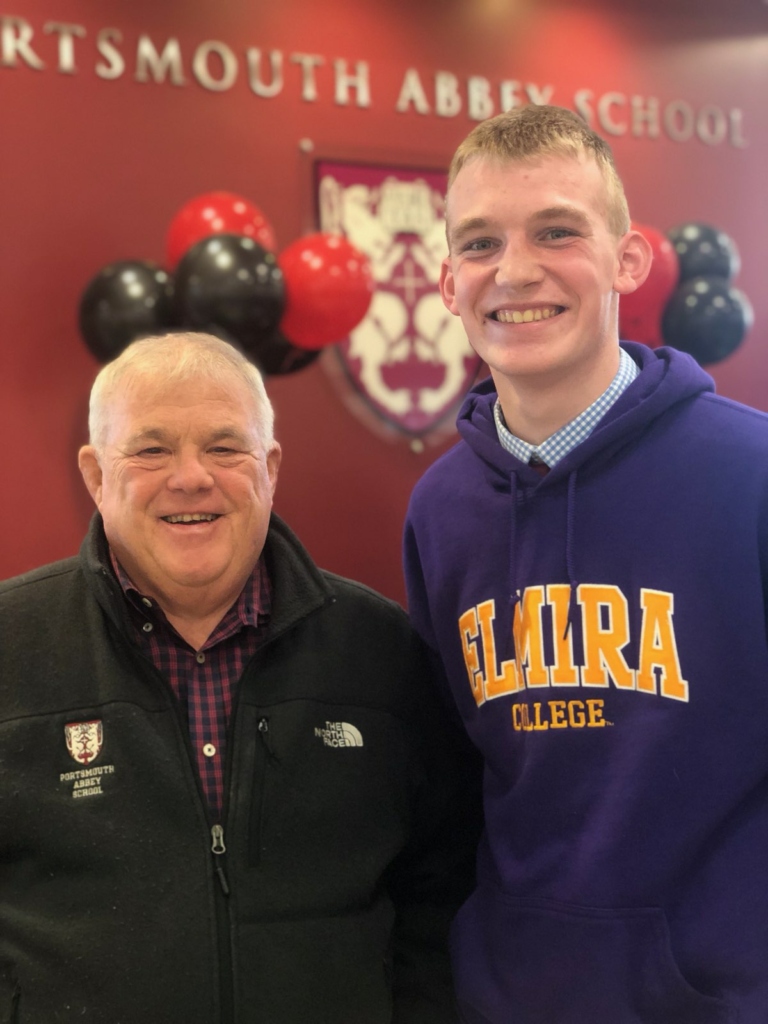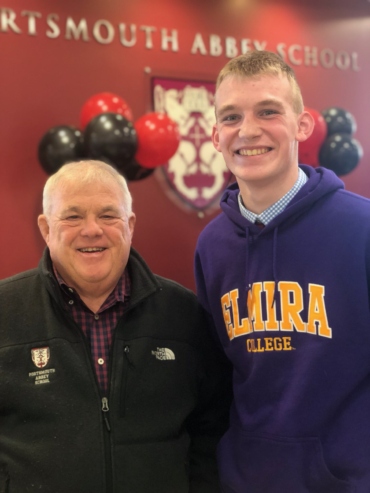 2022-2023 High School Wrestling Record: 33-5
2022-2023 Club Wrestling Record: 39-19
2021-2022 High School Wrestling Record:17-5
2021-2022 Club Wrestling Record: 16-25
2020-2021 High School Wrestling Record: EIL Canceled COVID-19
2020-2021 Club Wrestling Record: 4-5
2019-2020 High School Wrestling Record: 19-10
2019-2020 Club Wrestling Record: 8-2
High School Wrestling Overall Record: 136-81
Wrestling Record Breakdown: 100 Pins, 3 Techs, 18 Decisions, 15 Forfeit wins
---
---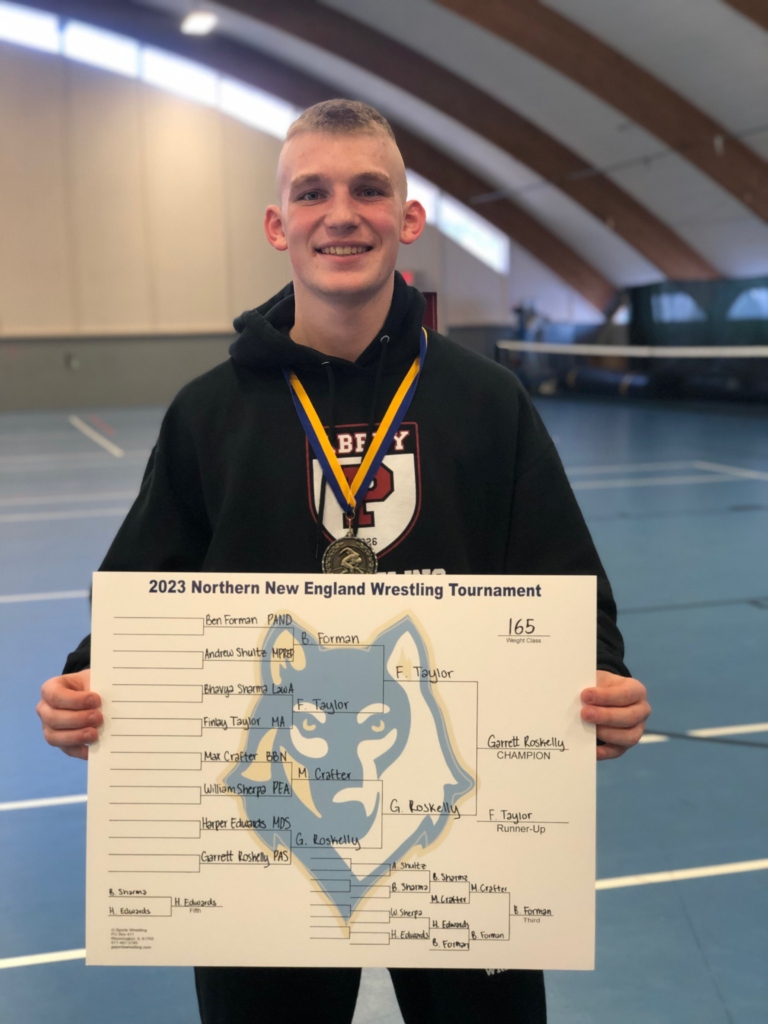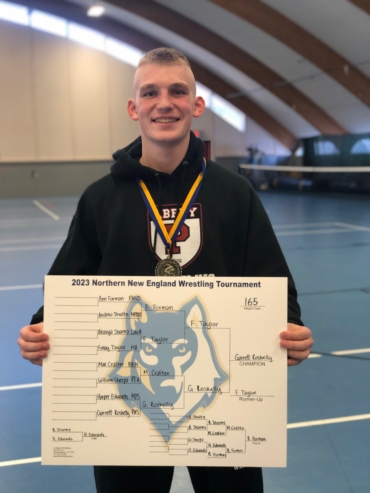 Accomplishments:
2023 – Coaches CUP Award: Wrestling
2023 – Eastern Independent League 165 lb Champion
2023 – Eastern Independent League All-League Wrestler Recipient
2023 – Boston Herald Prep school All-Scholastics and league All-Stars List: Wrestling
2023 – Wrestled in the New England Prep
2023 – 1st Place Northern New England Prep Invitational
2022 – 2nd Place Tabor Battle of the Bay 
2022-2023 Wrestling Captain
2022 – Wrestled in the New Englands Preps

2021 EIL Season Canceled COVID 19
2020 – EIL Championships 2nd place 145 lb
2020 – Eastern Independent League All-League Wrestler Honorable Mention
2020 – Wrestled in the New Englands Preps
2019 – Wrestled in Middle School New Englands
2018 – 2019 – USA Rhode Island Middle School States 2nd place
2018 – Birchwood Middle School Wrestling Invitational – 2nd place
2018 – USA Rhode Island Middle School States 3rd place
2015 – Marshwoods New England Classic Wrestling Tournament 2nd place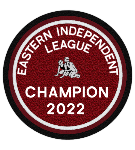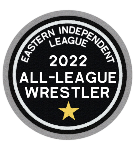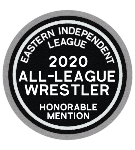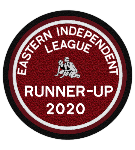 ---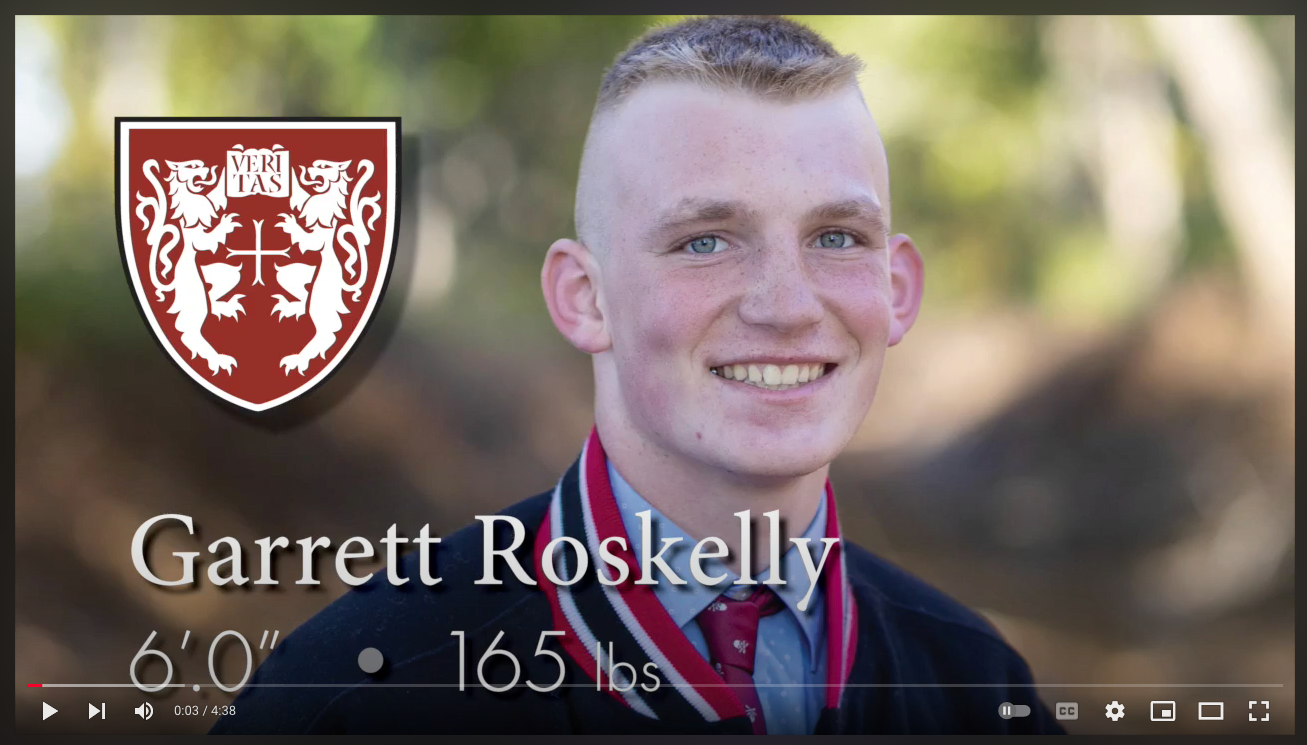 A Highlight Video of Garrett Roskelly Wrestling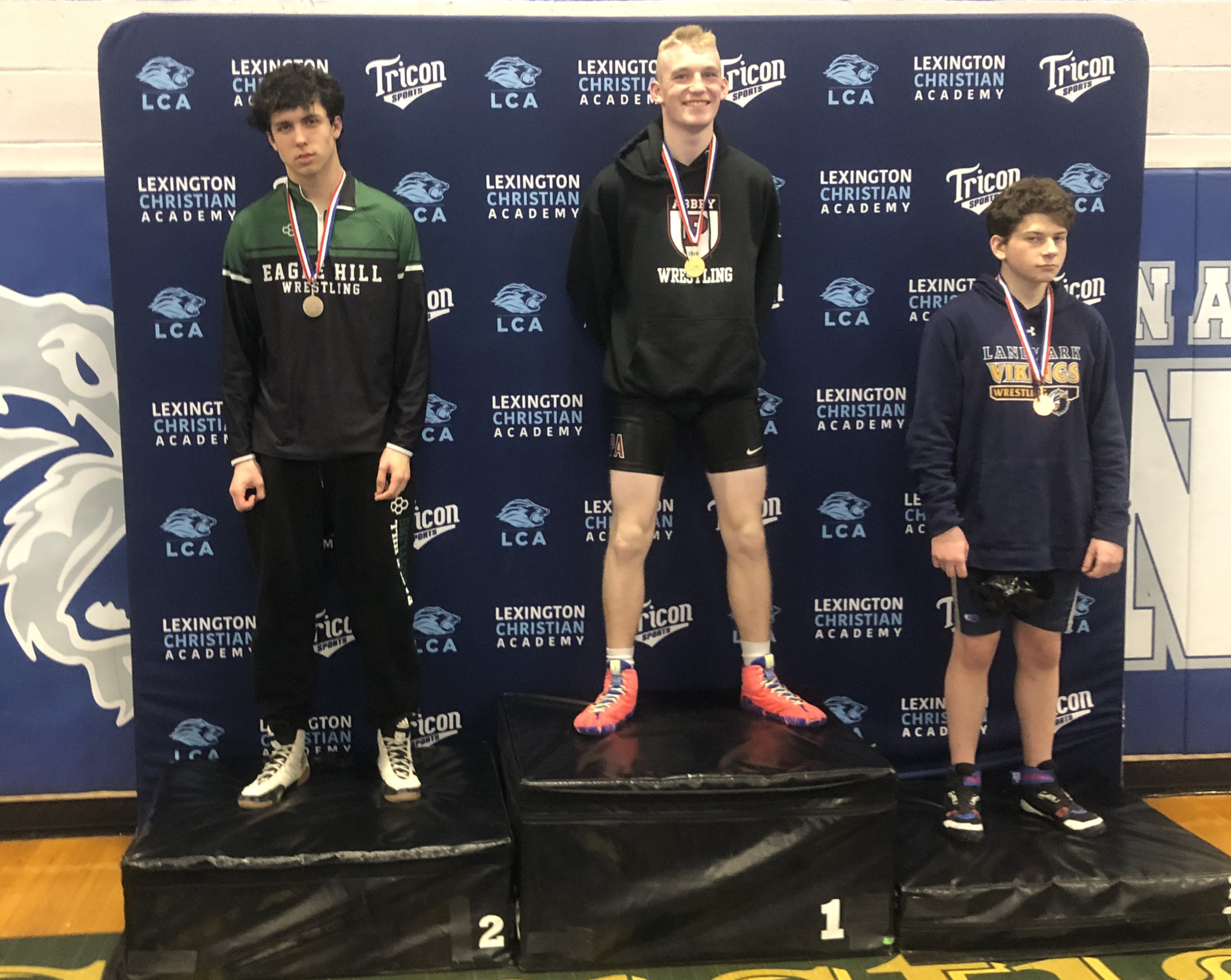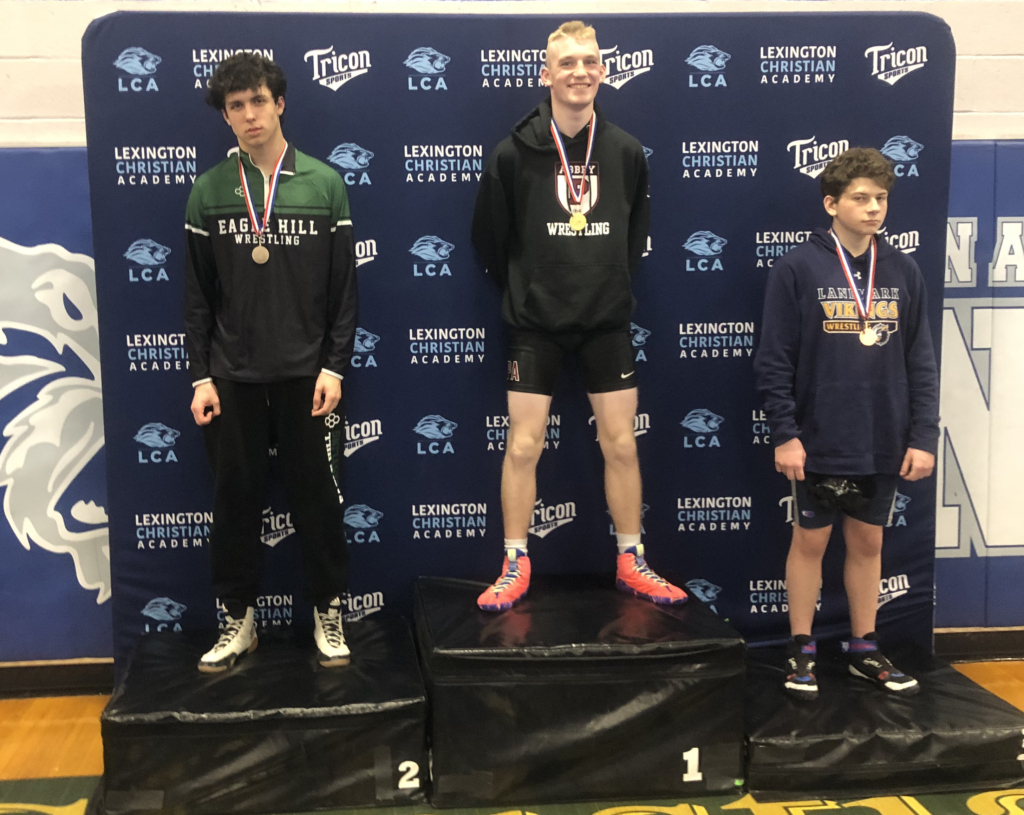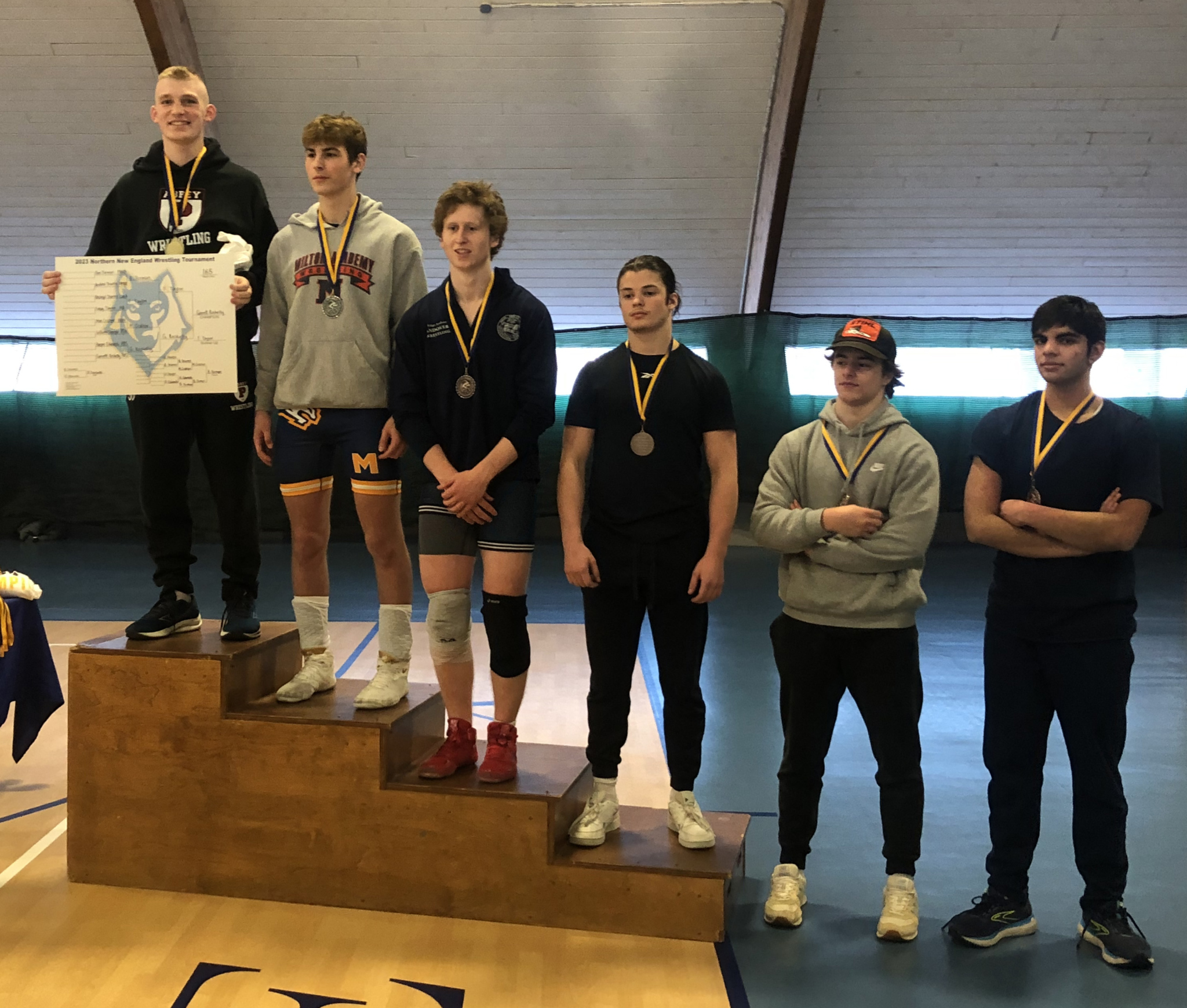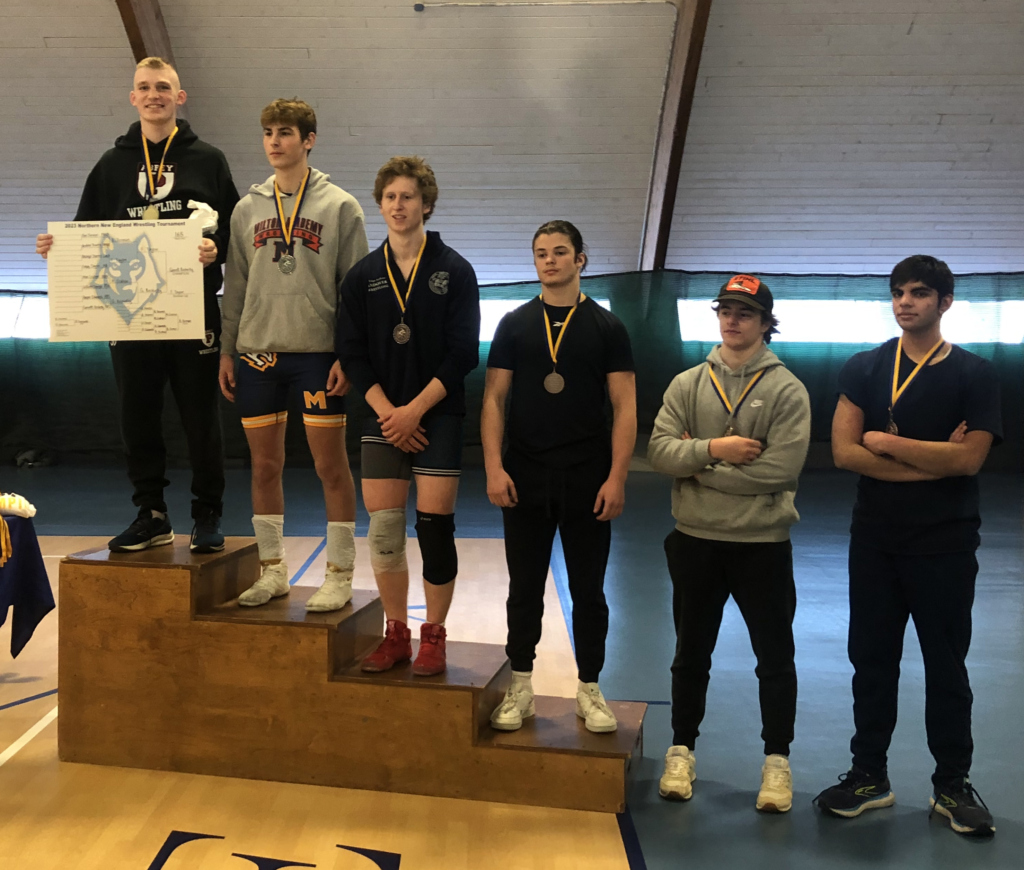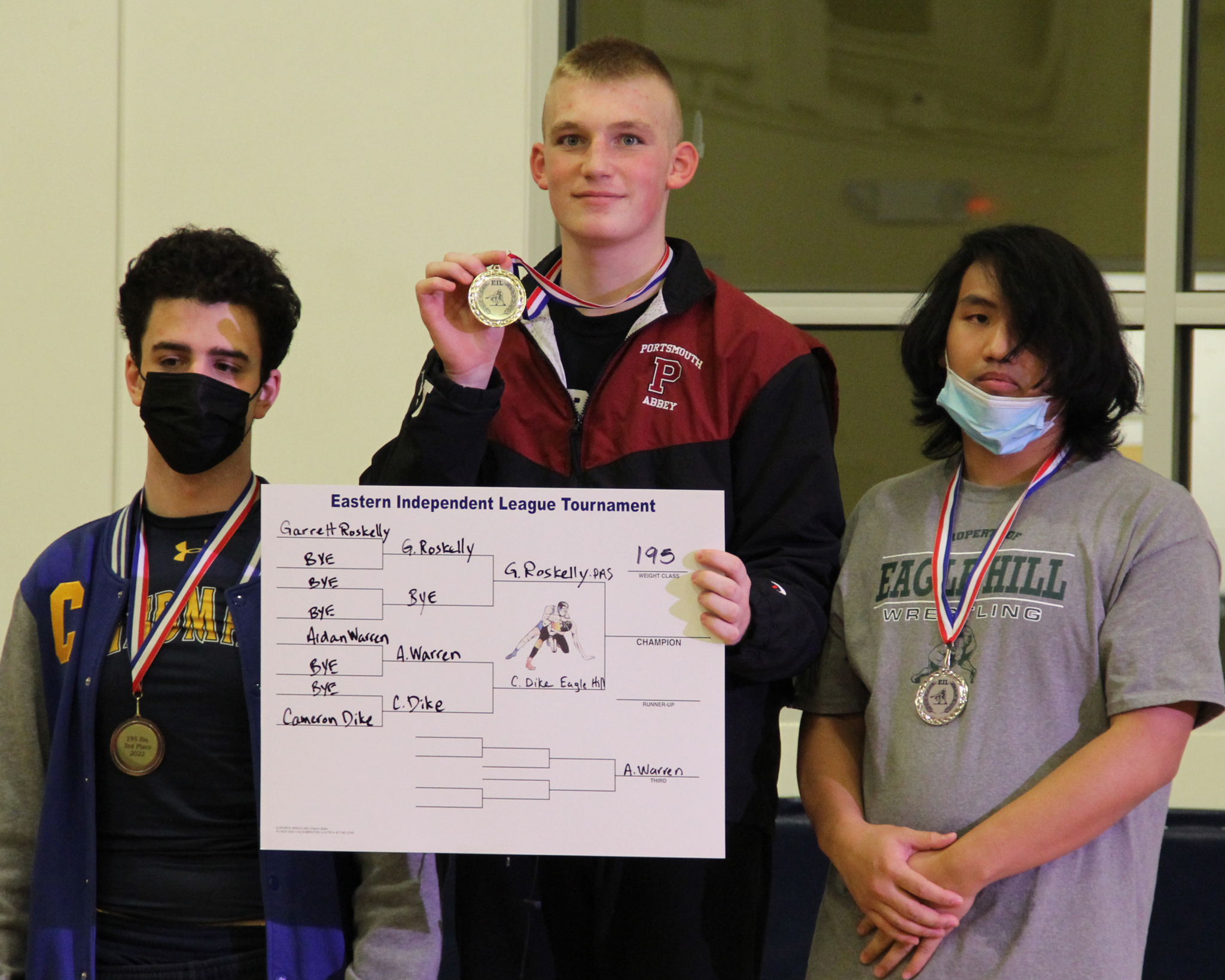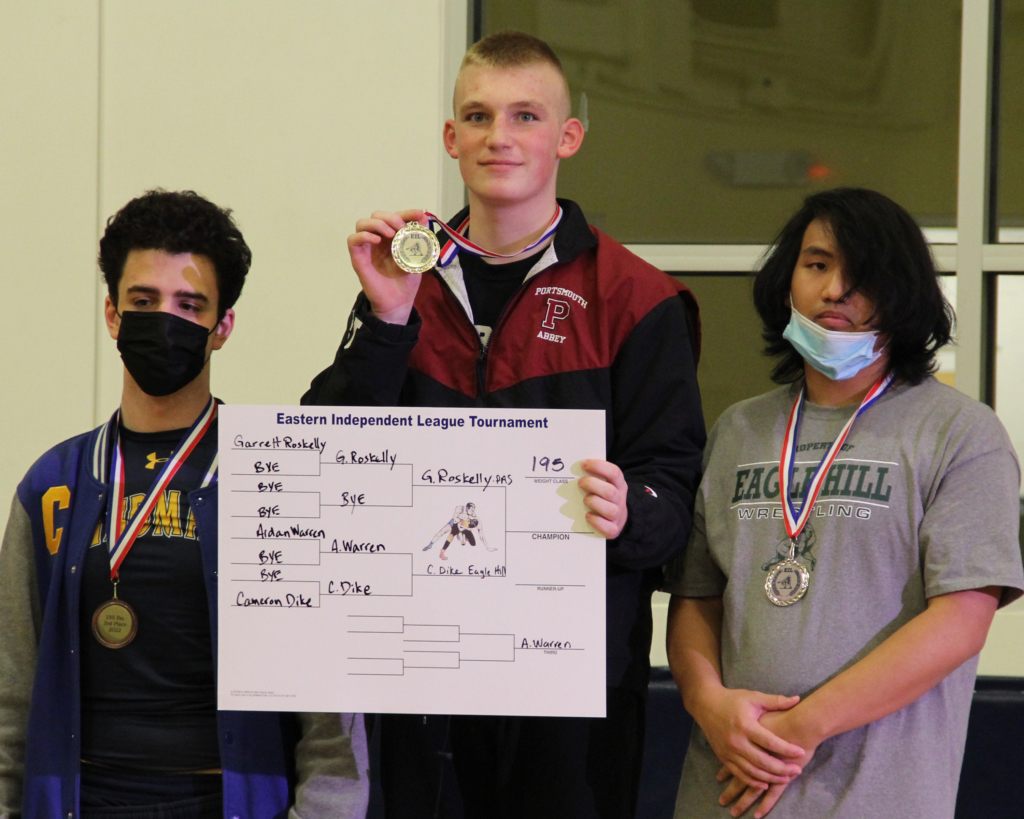 2022-Garrett Roskelly, 195 – One of Five Eastern Independent League Champions

Quotes
Wrestling: Coach, Mike McLarney, Portsmouth Abbey
"We (the coaches) think Garrett has a big future ahead of him in wrestling. We feel he will explode onto the collegiate DIII wrestling scene, we have discussed this outside of the arena in many sessions, and with his year-round club wrestling and tournaments is the exact commitment he needs to make an impact within collegiate wrestling circles.
Club Wrestling: Coach, Ebed Jarrell, Iron Faith
"Garrett is one of the most consistent athletes we have. Rarely does he miss a practice or competition, and never without a heads up. Day in and day out, Garrett gives a full effort with no complaints. I am proud to be one of his coaches and I'm excited for what his future holds."
Lacrosse: Coach, Steven Pietraszek, Portsmouth Abbey
"Garrett is great to work with on the lacrosse field. He loves the game, wants to hustle, learn, and enjoy his time out on the field. He is the first to run to a line for a drill and the first to congratulate a teammate on a good play. Garrett is willing to listen and learn on and off the field."
Football: Coach, Moffie, Portsmouth Abbey
"It has been an absolute pleasure a coaching Garrett. He came to every practice with a positive attitude and willingly did anything to help the team get better. Garrett embraced his role on the offensive and defensive scout teams. Our starting offense and defense made great strides this season because of Garrett's hard work and leadership during practice. During our final game of the season, it was really enjoyable watching Garrett compete with his classmates and make a tackle. I want to thank Garrett for all his hard work this season and I look forward to watching him wrestle this winter.
Norman Bird Sanctuary: Heather Krieger, Camp Director
"Garrett was a support camp counselor and was a pleasure to work with this summer. He is respectful and reliable, had a positive attitude each day, and was incredibly supportive to his camp groups. He quickly developed strong relationships with campers and was such an asset to our team". Garrett volunteered a total of 245 and received the Volunteer of the Year Award.
Additional Accomplishments
2022 Norman Bird Sanctuary Volunteer
2021 Norman Bird Sanctuary Volunteer of the Year
Volunteered 254 hours for the 2021 Summer Youth Program
Involved in Portsmouth Abbey School Clubs
Biology Club President
Chemistry Club
Debate Club
Robotics Club
---
2018 Honor Roll
2017 Honor Roll
2016 Honor Roll
2015 Honor Roll
Portsmouth Pop Warner Football, 9 years Center/Nose Guard
3-Time RISMA state champions
3-Time RISMA JR Super Bowl champion
Portsmouth Youth Lacrosse 9 years Defender
2-Time State Champions
3-Time State Runner Up